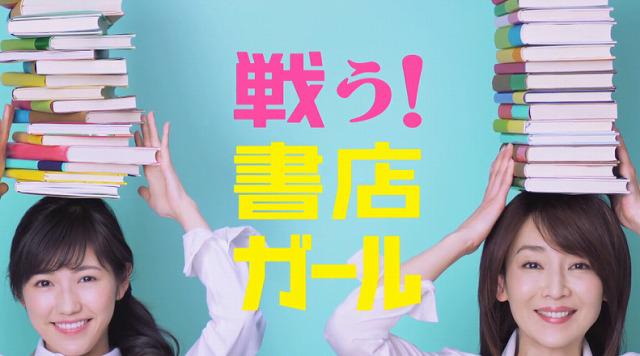 Watanabe Mayu will be starring in her very first drama(that's not linked to Akimoto Yasushi in any way) titled "Tatakau! Shoten Girl" or "Fight! Bookshop Girl" as one of the leads alongside Riko Nishioka. She will be acting as a strong willed and free-spirited girl who is not afraid of speaking her mind. Riko Nishioka will be acting as the vice manager of the bookshop. As a 40-year old single woman, she takes so much pride in her work that marriage has taken a backseat in her priorities. The drama will follow these 2 contrasting characters as they overcome problems in love and work in life.
The drama will also feature young ikemen actors Shunsuke Daito, Chiba Yudai and Hey! Say! JUMP's Inoo Kei.
---
I think it's incredibly lucky that Mayuyu gets to work with Shunsuke Daito and Chiba Yudai(esp him cos he's practically a breakout star in Kyou wa Kaisha Yasumimasu last year).  I know they aeroplaned Mayuyu into this spot cos the airtime is during sousenkyo period and that's when she gets all the attention and media coverage! I hope she does well so we can continue to see her on the small screen.