I'm in shock today.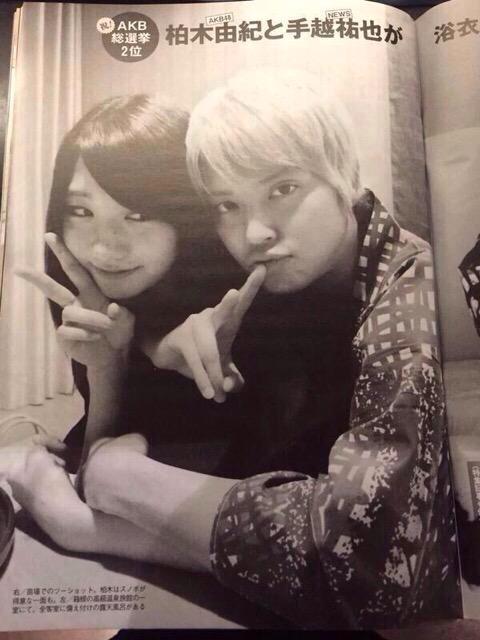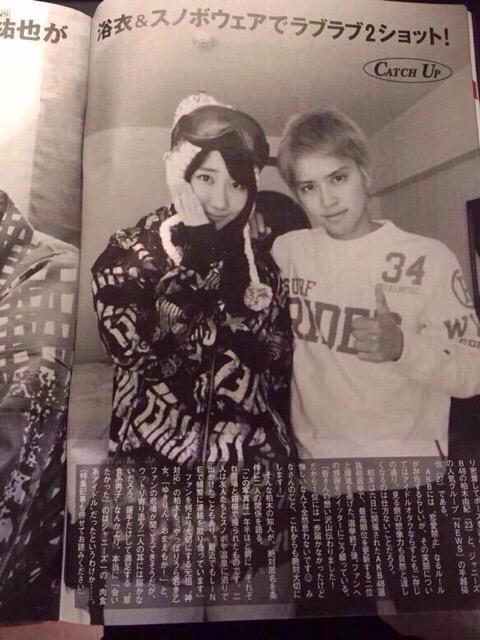 According to Bunshun, photos were taken late 2013 to early 2014 when they went snowboarding with friends.
They stayed at a luxury inn Hakone. "The place is in a luxury hotel in Hakone, a place visited by celebrities. Actually the 2 are still friendly and talk over LINE." acquaintance of Kashiwagi.
No reply from agencies.
Another article says that the 1st photo was taken in Hakone while the 2nd was taken at Naeba ski resort in Niigata.
---
Cyzo reports that an update from the AKB48 official blog today refers to Kashiwagi Yuki's upcoming participation for a Miyagi handshake event (14 June) as a "typo error". She will not be participating afterall.
---
Internet buzz site Girls Channel discusses the beginnings of this relationship. Back in 2013, a local television in Hokkaido reported on Tegoshi Yuya dating top idol K. This news was something that could not be mentioned in Tokyo.

Netizens spotted the similarities of the silhouette and Yukirin and started heated discussions. However, the TV show made an apology on their homepage 2 days later,denying any connection between their news and the silhouette.
---
Yahoo has picked up on this, but it seems like TV/other news sites are still keeping mum about it. It didn't take them long to report on Kisumai Fujigaya's relationship though.