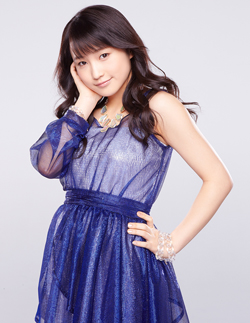 On her blog:
I looked up to Morning Musume when i was in kindergarten, and joined the group in elementary school.
I've continued thus far with the support of Tsunku san, staff and fans.
However, i started to think about my future starting this year.
I thought that i had to experience things in order to grow stronger.
I consulted the management several times. The 12th generation juniors have grown, so it's at this timing that i decided to graduate.
My graduation date is my 5th anniversary with Morning Musume.
It's also the last day for Morning Musume '15. 
Please allow me to do my graduation during 31st December's countdown live.
As for tours,the 7th, 8th December Nippon Budoukan concerts will be my last.
Sorry for the sudden announcement.
You may be shocked, but i've been worried all along.
This is the solution i've decided on.
From now, i'm thinking of going abroad to learn English and Dance.
I'll work hard so i can come back quickly.
---
 I remember she was very ambitious when she first joined Morning Musume. Maybe her passion just frizzled out alongside the changes to Morning Musume.