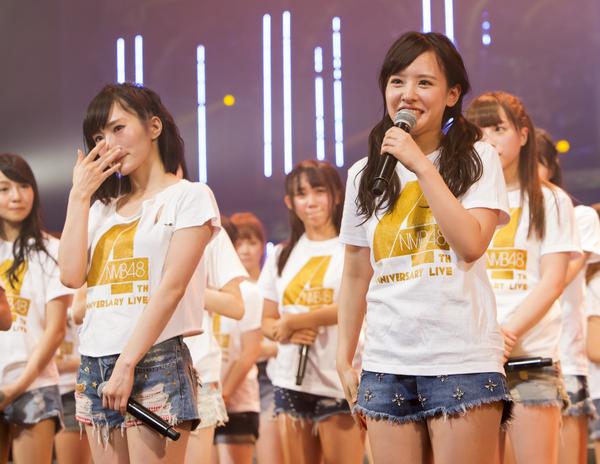 NMB48's Yamada Nana(22) announced her graduation during the group's 4th anniversary theater show a few days ago. It was quite a shock for the members and fans as they thought she was joking.
"It's been 4 years since i entered NMB. There's been alot of sad and happy happenings, but because everyone has been supporting me, it has been a good 4 years. After 4 years, i was able to discover goals that i wasn't able to find before i entered the group. I am uncomfortable about graduating, but i thought i should go on a journey," said Yamada Nana.
Her graduation stage will take place on her 23rd birthday, 3rd April 2015. Yamada Nana also announced that she will be starting her twitter account.