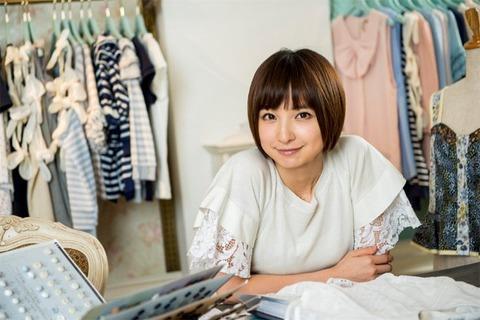 Ex-AKB48 member Shinoda Mariko's self produced fashion brand "ricori" has shut down its retail stores in Japan with effect from 15th July, according to their official blog.
Shinoda Mariko has been working as the designer and producer for this brand since 2013. The brand is also named after her. Reacting to this piece of news, she tweeted "I was very shocked to hear that ricori had ceased operations. I was the advisor for this brand up till last year so it's a pity. Thank you for the support so far."
Despite leaving "ricori" after 2013, Mariko had continued to endorse the brand in 2014, as seen from various pictures on her twitter from Feb to May. Therefore, fans are actually surprised to know she had stopped producing for the brand.
Ricori started operations in Feb 2013, with a retail store in Lumine East Shinjuku. Shortly after, the brand expanded to two other branches in Shinsaibashi and Umeda HEP Five in Osaka. Another branch in Hakata Hankyu Department Store was opened in Aug 2013. However, the Shinsaibashi branch closed down within half a year. The brand is expected to file for bankruptcy later. The amount of debts accumulated is unknown.
Kinda shocked this didn't work out…she was such an inspiration back then, sleeping 3hrs each day to juggle her activities and business. I don't know if this is simply the impact of leaving AKB48, but i think her business expanded too fast …and the prices of her clothes are too expensive.