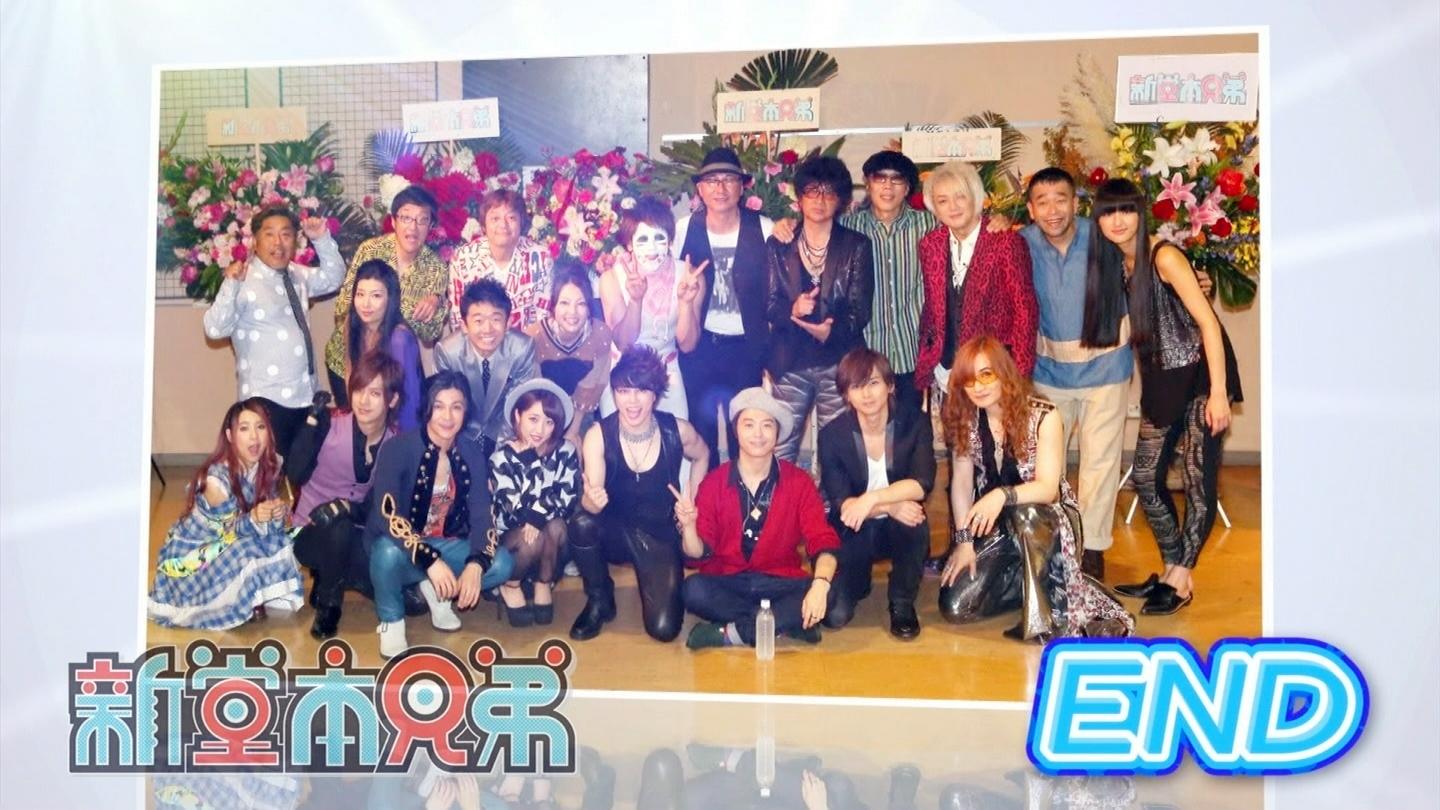 As reported earlier, FujiTV's "Shin Domoto Kyoudai" helmed by Kinki Kids has been given the axe after recording labels and entertainment agencies came together to protest against the producer's stance against artistes who lip-synch. The program aired it's last episode on 28th September.
To celebrate its ending with a bang, Kinki Kids performed their last live with a total of 11 songs, some of them including regular casts Takahashi Minami, DAIGO, Nishikawa Takanori and Toshihiko Takamizawa.
Domoto Koichi:"It has been so long, it's sad that this program has to end. It'd be good if this program can be revived in some way, even if there's only 1 time."
Domoto Tsuyoshi: "It's really lonely since the chances of us doing music will decrease. But we'll continue to miss music and challenge new things. It was a time of growth for both of us. Thank you everyone and also Koichi kun."
Domoto Koichi: "Please lend us your strength. Thank you for supporting us all this while. I'll look forward to the time when we can meet like this again."
Starting in October, Kinki Kids will start a new program where they drive a car and explore destinations with guests without planning anything in advance.
---
Tracklist:
-Garasu no Shounen
-Aisareru Yori Aishitai
-Boku no Senaka ni wa Hane ga aru
-Kanashimi Blue (with Nishikawa Takanori)
-Flower (with Takahashi Minami and DAIGO)
-Inochi no Kiseki (with Toshihiko Takamizawa)
-Ai no Katamari
-99% Liberty
-Hey! Minna Genki Kai?
-Zenbu Dakishimete
-Domoto Kyoudai Theme Song ~Last Live Version~
---
Beyond sad about this….Kinki Kids don't even come out to sing that often and now i can only wait till Johnny's Countdown before i can hear them sing again.