Shinoda's message from Fukuoka Yafuoku Dome:
"Graduation is something I decided, but i felt like staying on after enjoying the past month with everyone. I want to graduate in my own style. I will work hard to become someone whom my juniors can look up. AKB48 is still the best group out there and it has more to show. My time here has been very happy. To my parents, family, friends, members, staff and fans who have supported me the past years, thank you very much. I'll still choose AKB48 in my next life."
Sharing pictures and messages from the members' SNS accounts: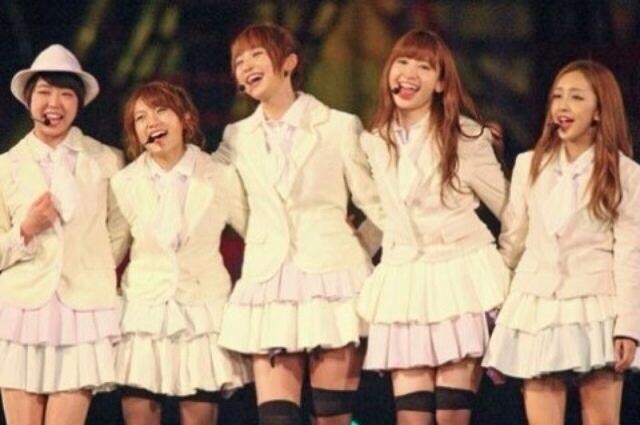 Pic of the remaining 1st generation members (from Mariko's Twitter)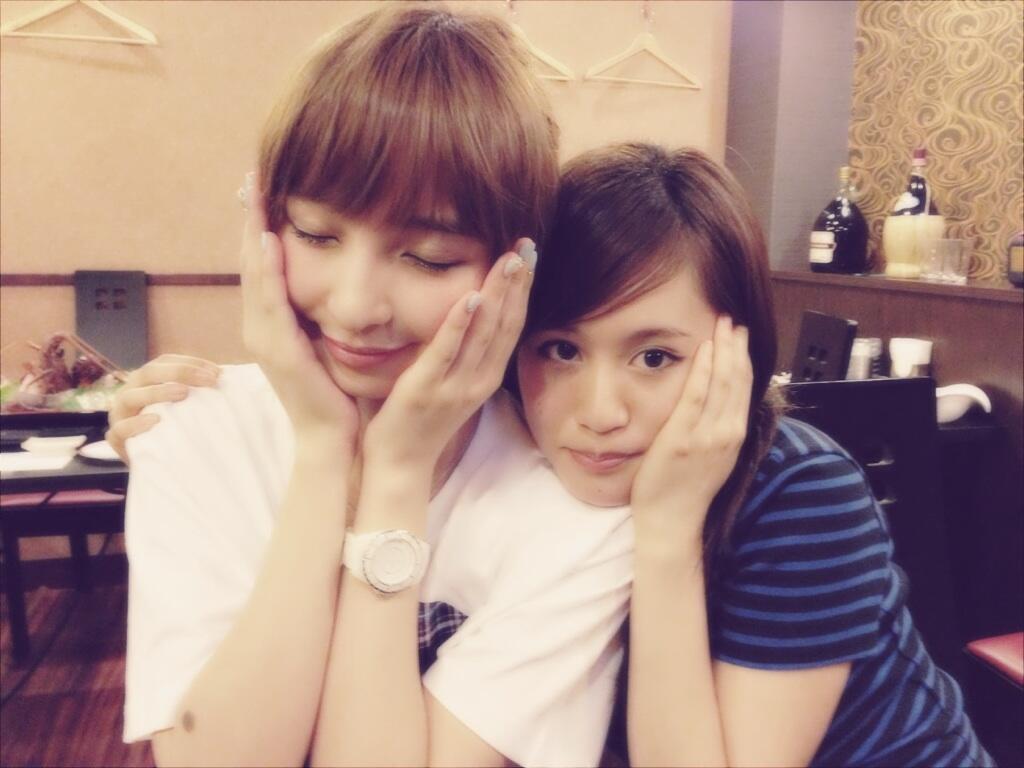 2 Shot of Maeda Atsuko and Shinoda Mariko (From Mariko's Twitter)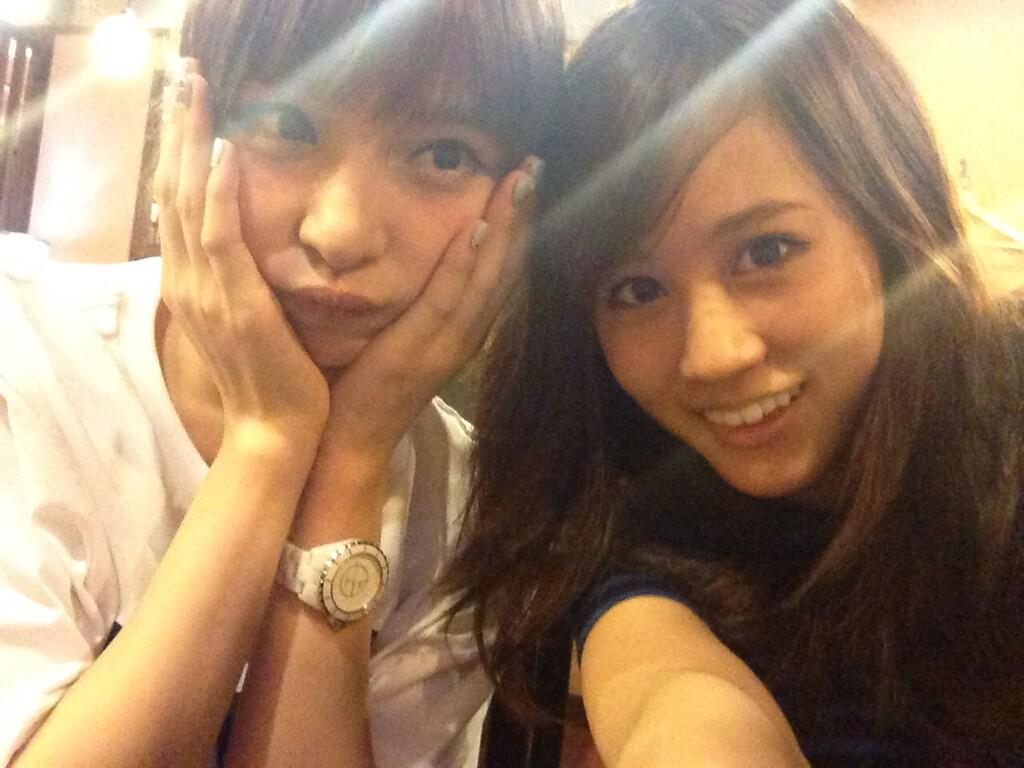 Acchan's message: "You've worked hard Mari chan! Your graduation is firmly burned in my mind, cheers!" (From Acchan's Twitter)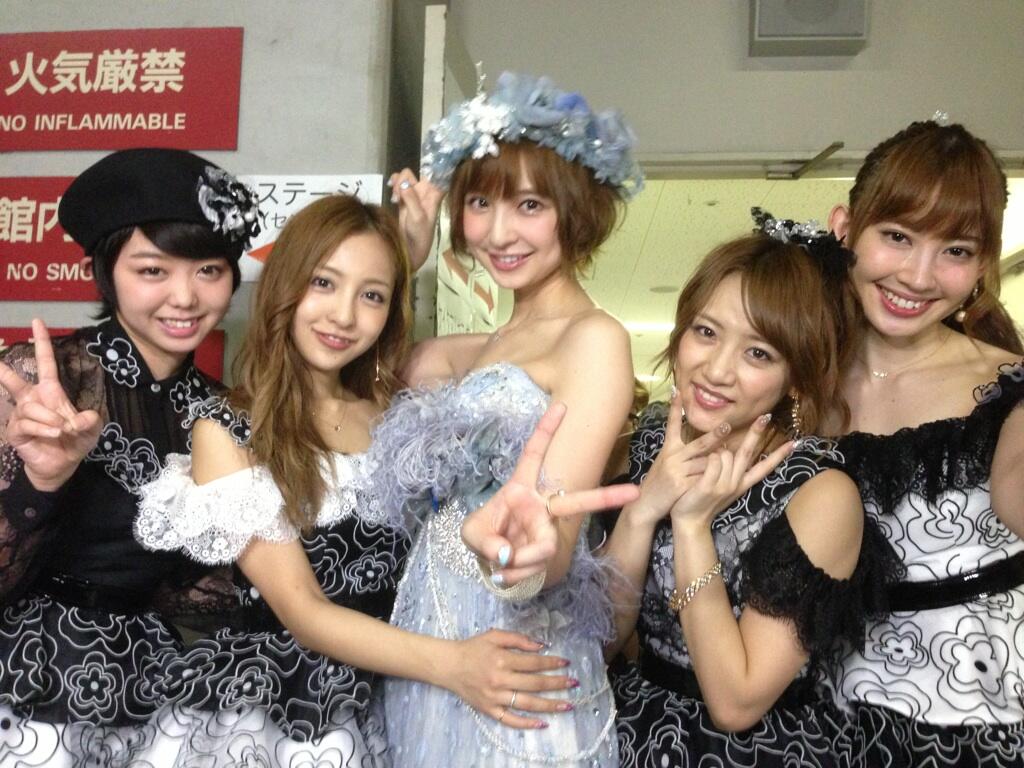 Another first generation pic (From Itano Tomomi's twitter)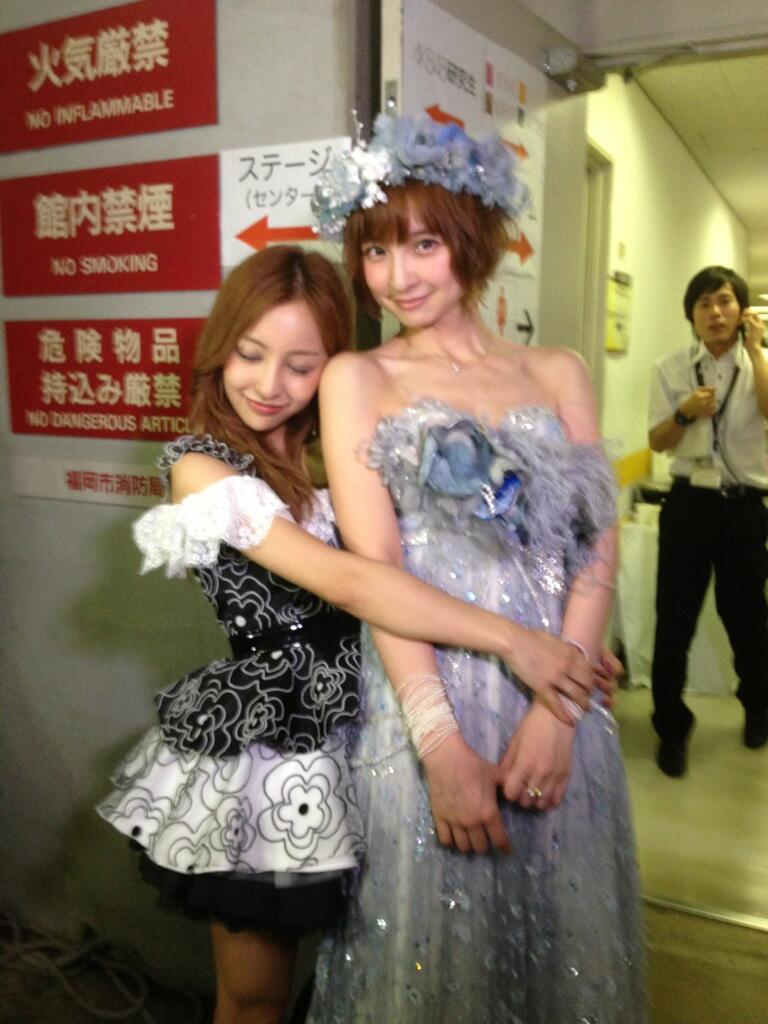 Itano Tomomi's message: "Your graduation is so depressing.." (from Itano Tomomi's twitter)
Jurina's message: "I don't want you to go! I can't do anything without you.I want you to stop worrying about me, but i can't bring myself to say it."  (From Jurina's blog)
Mariko at her last theater performance in Akihabara today.
Kojima Haruna's message: "I went to the graduation performance of the Mari chan! It was a performance filled with smiles, just like Mari chan! Congratulations on your graduation ♪ love!"
Taking down her portrait from the AKB48 Theater.

Empty spot on the wall.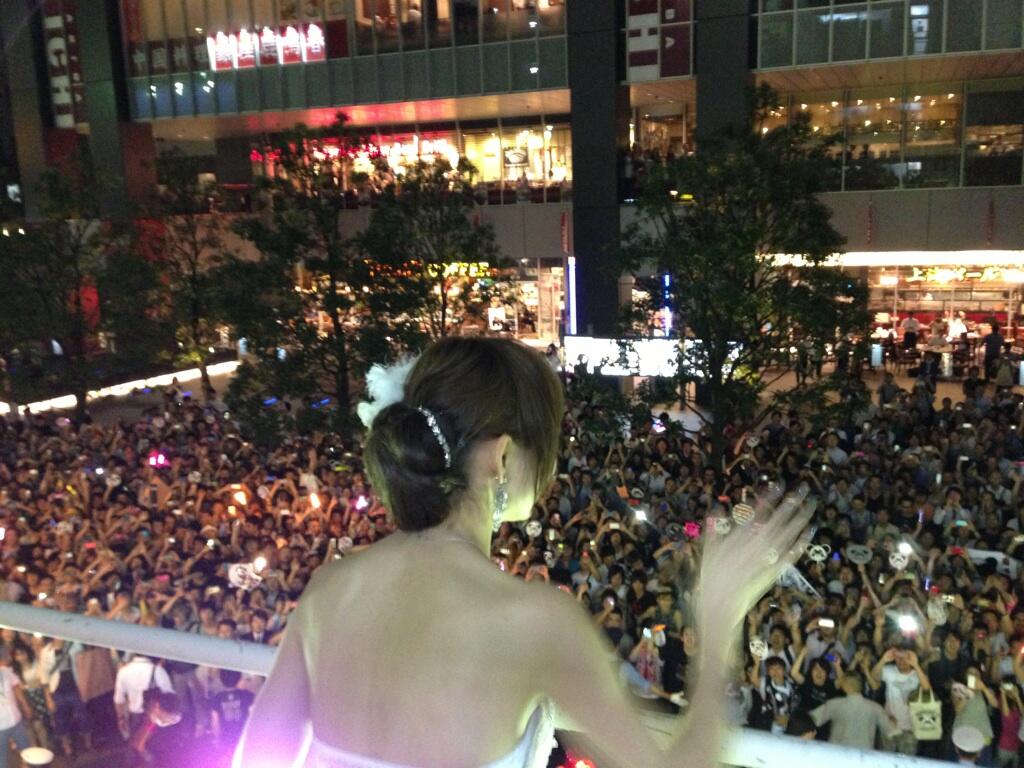 Saying her goodbyes to the fans outside Akihabara's theater for the last time.

Watanabe Mayu's message: "This is from Mariko sama's graduation stage. Somehow, i can't feel the reality it. I don't want to believe that you aren't here anymore. I'll take what Mariko sama has left behind in AKB and use it to grow the group. Thank you for everything so far."
Message from Miyazawa Sae: "Congrats on your graduation! Thanks for your love and smiles! I might never be as professional as you, but you've given me much push so i'll work hard. Lets be good friends forever!"
Message from Kashiwagi Yuki: "Mariko sama, i really respect you and like you! Maybe this was not expressed to you clearly, but thanks for taking care of me! (From Yukirin's Google+)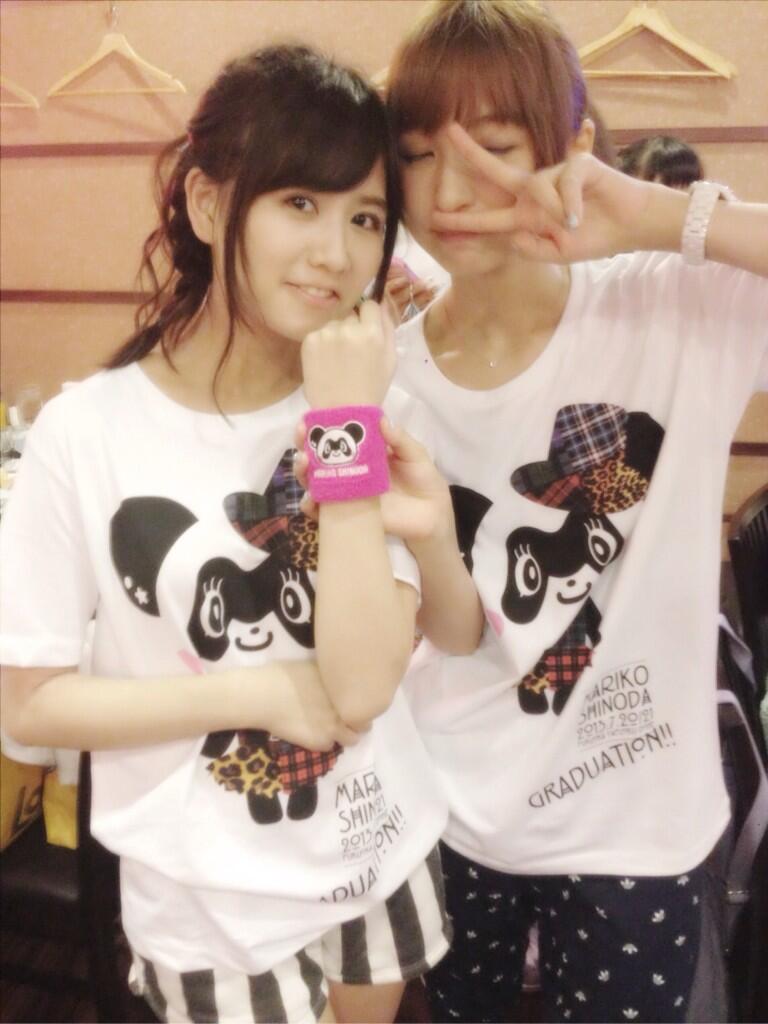 Sato Sumire's message : "I'll still follow you even though you've graduated!" (from Sato Sumire's Twitter)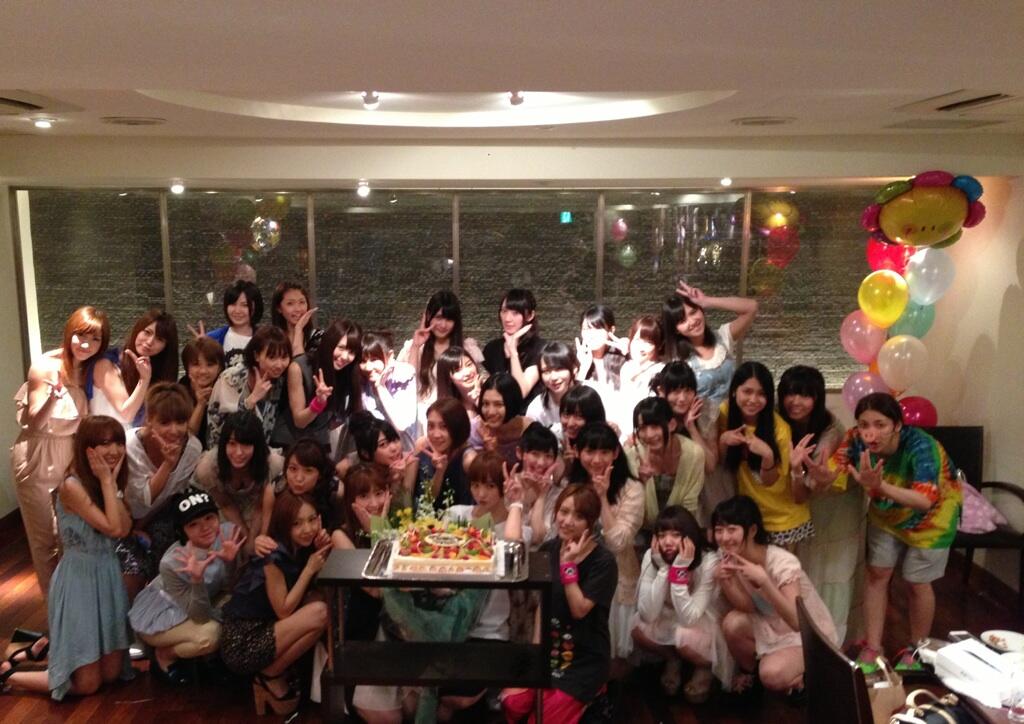 Party shot of members who turned up at Akihabara Theater today. (From Shinoda Mariko's Twitter)
If you're interested in the last theater performance of Shinoda Mariko in Akihabara, pls click here.